A Survey of Catechins Contents of Different Green Teas Currently Available in the UK market
AZALLDEEN AL-ZUBAIDI

YUSRA SEBRI ABDUL

WASSAN JAFAAR AL-KAABI

MUFID K. ABOU TURAB
Abstract
The level content of the main flavanols in green tea (i.e. epi-structured catechins) in regular commercial green tea bags commonly consumed in the United Kingdom (UK)have been examined using reversed-phasehigh-pressure liquid chromatography (RP-HPLC). Tea bags were purchased from different local supermarkets in the UK and extracted with natural mineral water at temperature 100°C for 9 minutes at the pre-adjusted pH 4.The level of four catechins (Epi-structured)for the fourteen types of green teawere separated and determinedby HPLC analysis,i.e. ()-epigallocatechin (EGC), ()-epicatechin (EC), ()-epigallocatechin-3-gallate (EGCG) and ()-epicatechingallate (ECG). The standard graphs were validated using certified reference catechins supplied by the Laboratory of the Government Chemist (LGC).The levels of total catechins and oxygen radical absorbance capacity (ORAC) values varied from 96.38 to 205.03 mg/g, 1097.30 - 3421.14Trolox equivalents/g tea bags for fourteen types of green teas respectively.It was evident from the results of this study that there was significant linear and positive correlation (r = 0.932, df = 13, p < 0.05) is found to
Downloads
Download data is not yet available.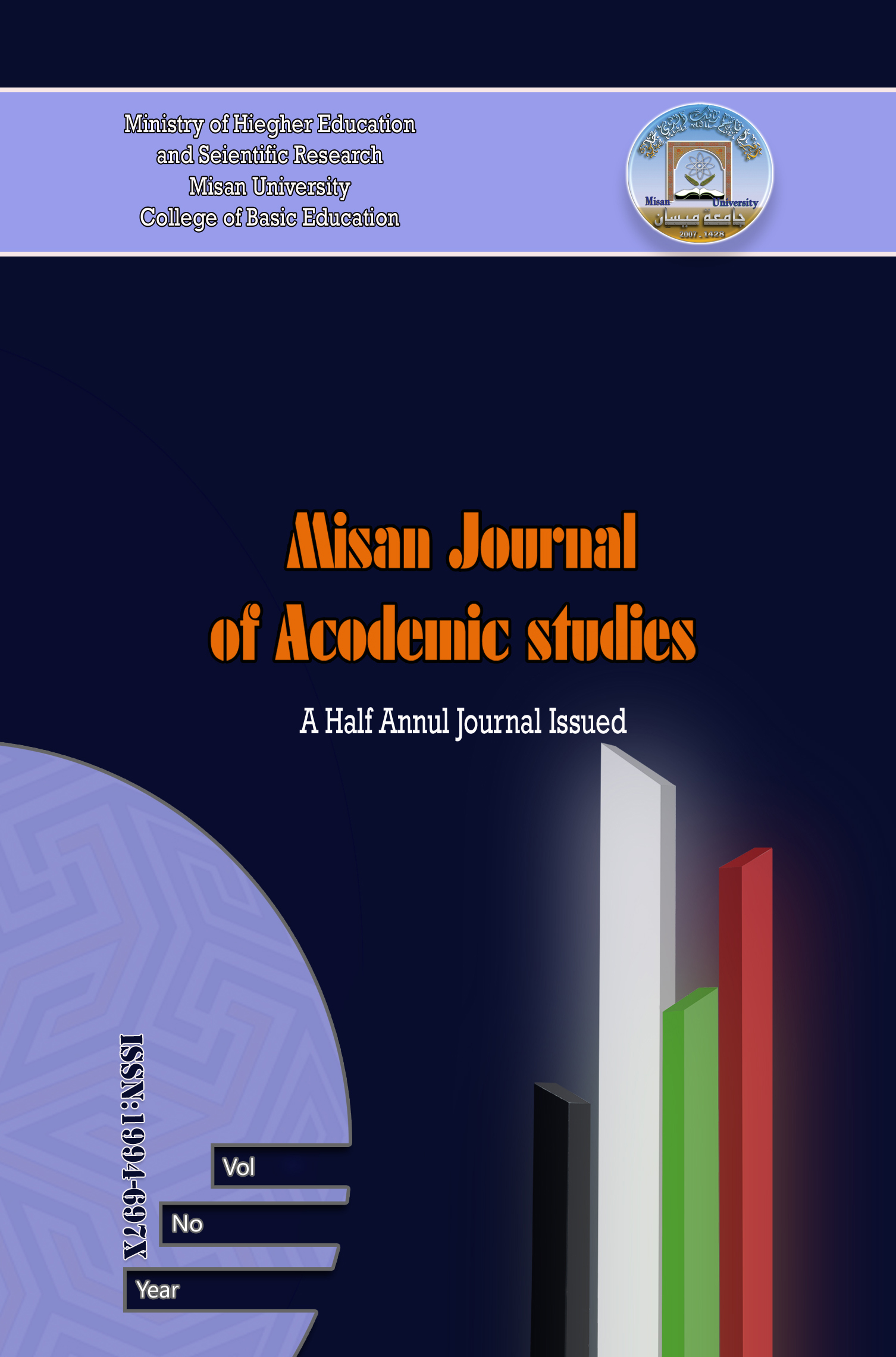 The copyright is also the copyright of the magazine only.
All articles published in our magazine are subject to license terms
Creative Commons Attribution(CC BY-NC-ND 4.0) This license permits the content to be reproduced, redistributed and reused in whole or in part for any purpose free of charge, without any permission from the author(s), researcher or student.
Works submitted to Maysan Journal of Academic Studies for publication in the journal (CC BY-NC-ND 4.0) license terms. Where available content can be shared, distributed and replicated provided there is no commercial profit and appropriate credit must be given to the original source through sources or citations. It is mandatory to review any material used from other sources including shapes, tables, and images for re-use under the terms of the Creative Commons License (CC BY-NC-ND 4.0).Provided that there is no modification to the original content